The press conference of the Minister of Health interrupted after an anti-vax interruption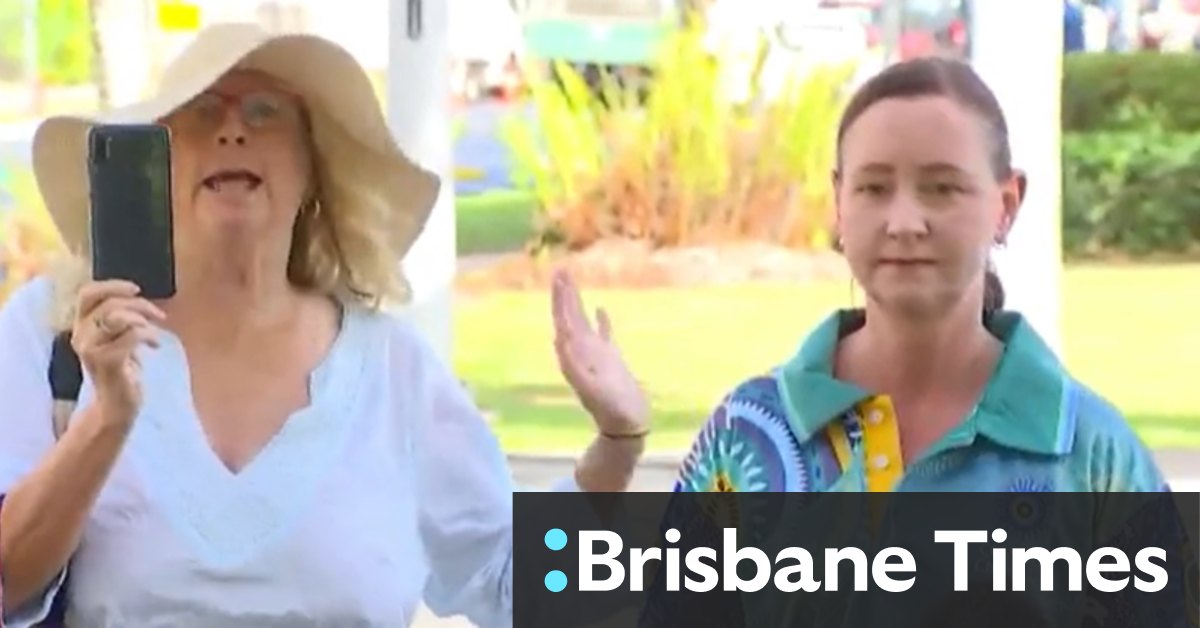 Queensland Health Minister Yvette D'Ath was forced to interrupt a press conference in the far north of the state after the appearance was hijacked by an anti-vaccination protester for more than two minutes.
Ms D'Ath had traveled to Cairns to visit vaccination centers and urge area residents to get vaccinated to increase vaccination rates in the popular tourist town and the wider region, which is overdue compared to the state average.
Within minutes of the start of the conference, a woman holding a phone walked over to Ms D'Ath on the local media's live streaming camera and began to interrupt.
"Ma'am, I'm happy to speak to you," Ms. D'Ath was heard say as the woman requisitioned the press conference for about two minutes before the minister walked away and the stream was shut down. .
The popular tourist destination has a complete vaccination rate of 68.7 percent, with 77.5 of the population having received a dose.
Moments earlier, Ms D'Ath said she was "very concerned" about immunization coverage in northern Queensland as the state prepared to ease travel restrictions on hotspot states.
"There is a lot of misinformation about the vaccine," she said.
"And what concerns me is that people are so focused on what the vaccine might do that they forget what the virus will do.
"The virus will make you very sick and you can end up in the hospital, in intensive care, and unfortunately some people will lose their lives."
The Morning Edition newsletter is your guide to the most important and interesting stories, analysis and ideas of the day. register here.