Staten Island State Senate race gets competitive
---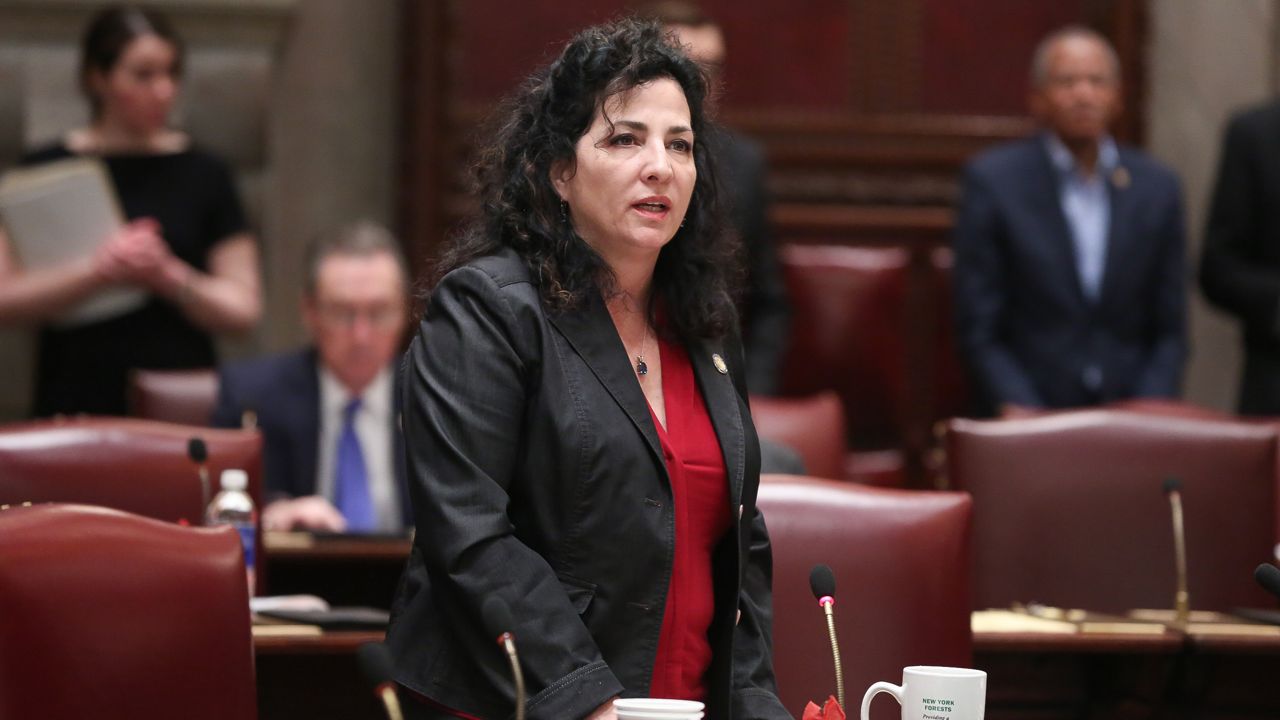 A handful of competitive Democratic state Senate primaries will be held later this month in New York, including a race in Staten Island.
The 23rd District has four Democratic candidates vying for the soon-to-be vacant seat.
With less than two weeks to go before early voting begins, the candidates are doing what they can to reach voters on Staten Island.
Jessica Scarcella-Spanton is one of the candidates vying to replace State Senator Diane Savino, who is retiring.
Scarcella-Spanton once worked for Savino and now has his endorsement, along with most elected officials who touch the district and many major unions.
"Things went very well. It's just a matter of making sure we get the word out. We remind people that if they are not there for the primary on August 23, they can vote early between August 13 and 21," said Scarcella-Spanton. "And also helping people who need mail-in ballots, we're also reminding people that the deadline is August 8."
The 23rd District covers the North Shore of Staten Island and part of the South Shore of Brooklyn.
Scarcella-Spanton faces Bianca Rajpersaud, who has endorsements from some elected officials, albeit mostly outside the district. She won the endorsement of Staten Island Assemblyman Charles Fall.
She says raising awareness in the primary was the hardest part of the campaign.
"That's the biggest challenge right now, it's really identifying the pocket that's not going on vacation," Rajpersaud said. "But what has made it even harder is that a lot of New York voters don't even know there's an election coming up on August 23rd, and that's the feedback we're getting in going door to door talking to voters."
A timely issue is the significant delays commuters are currently experiencing on the Staten Island ferry.
A shortage of workers has led to these delays and backups. Captains, engineers and mates have been working without contracts for over a decade.
"What we are seeing in terms of staff shortages is unacceptable. And that's been the excuse for years now," says Rajpersaud.
"I think what this really shows are the cracks that already exist in the foundations of our transportation system on Staten Island. We have some of the longest travel times," says Scarcella-Spanton.
Also in the running is Sarah Blas, who is running in the left lane with support from progressive groups including the Working Families Party.
Blas comes to the race with a unique story.
"It's a great opportunity to represent both Brooklyn and Staten Island. I was born and raised in Brooklyn. And about 18 years ago, my family, like hundreds of hard-working families in New York, we experienced homelessness. And we were moved to a homeless shelter right here on Staten Island," Blas said. "And I've been here for 18 years and this has become my home."
Rounding out the race is Rajiv Gouda, a civil engineer who ran unsuccessfully against Savino in the 2020 primary. Savino won with over 70% of the vote.