Sleman to open the trial of Ratu Boko temple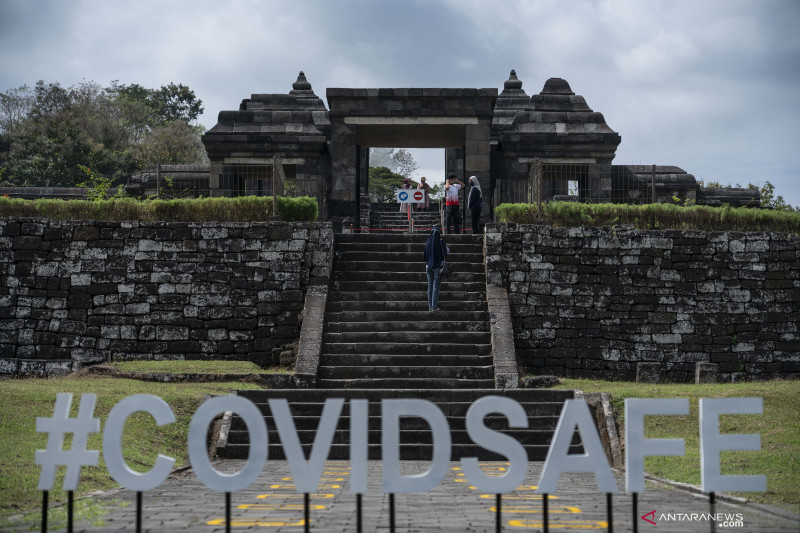 For a few weeks, the scenario has been ready. We also sent a letter requesting that 21 tourist attractions be tested. However, only the Ratu Boko temple (was selected). Later we are optimistic about the opening of other tourist attractions
Sleman (ANTARA) – The government of Sleman, Yogyakarta, will soon conduct a trial opening of the Ratu Boko temple tourist destination after the Prambanan District Cultural Historic Tourist Site obtains permission from the central government for it.
Sleman District Chief Kustini Sri Purnomo noted that the trial opening of Ratu Boko Temple was in accordance with the direct order of the Ministry of Tourism and Creative Economy.
The decision was communicated at the coordination meeting for the evaluation of PPKM Java-Bali held yesterday. Ratu Boko temple was included in the 20 tourist attractions tested for opening in level cities. 3 in Java-Bali, "Purnomo said. .
The Sleman District Government welcomes the experimental opening of tourist attractions at PPKM Level 3, including the Sleman District.
Related News: The Rising Trend of Cloud Computing in MSMEs: Uno
"It is in line with the plan of our local government, which in recent weeks had prepared a scenario for the opening of a tourist attraction," she noted.
In addition to preparing the scenario, the Sleman government had previously sent a request to open 21 tourist attractions to test. However, during this trial period, only the Ratu Boko temple was selected for this.
"For the past few weeks the scenario has been prepared. We have also sent a letter requesting that 21 tourist attractions be tested. However, only the Ratu Boko temple (was selected). Later, we are optimistic about the opening. other tourist attractions, "she said.
Purnomo then pointed out that the tourist attraction of Ratu Boko temple had obtained the certification of cleanliness, health, safety and environmental sustainability (CHSE) from the Ministry of Tourism and Creative Economy.
Related news: The PUPR ministry affirms its commitment to the development of tourism
In addition, Sleman's government, through the tourism department, will prepare additional arrangements during the trial which ran through September 13, 2021.
"The program will be implemented in a way that avoids overcrowding. This includes the use of the PeduliLindungi app for employees and visitors. The agencies concerned will ensure follow-up, "she explained.
For other tourist attractions still closed, Purnomo called on the public to be patient. Indeed, if this test is successful and the level of PPKM drops next week, more tourist attractions will be allowed to open.
"If this is successful and our level can drop to level 2, then other tourist destinations will be opened. Therefore, this week's good results need to be further improved, for example by respecting health protocols to minimize the spread of the disease. disease. virus, so that next week our level can drop to level 2, "she said.
Related news: Tangerang prison fire kills 41
Related News: Vocational Schools Most Affected During Pandemic: Vice President