Skypath Security Appoints Derek Borek, Former Rhode Island State Police Captain and School Safety Committee Chair, to Highest Threat Assessment Position
---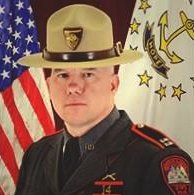 I am delighted to join the Skypath security team as we work together to save lives. Said Derek Borek, Skypath Security Threat Assessment Manager.
PROVIDENCE, RI (PRWEB)
November 30, 2021
On November 30, 2021, Skypath Security, Inc., the leader in mobile, intelligent and interactive threat assessment, threat awareness and personal security that links, in real time, directly to first responders, announces today the appointment of the former Rhode Island State Police Captain. Derek Borek, as Skypath's Threat Assessment Manager, his most senior role in Threat Assessment.
Derek Borek had been a member of the Rhode Island State Police for the past twenty-seven years and had retired as a captain assigned as director of training. He was a member of the tactical team for eighteen years and served as the tactical team commander for the RISP and the statewide weapons of mass destruction tactical team. He was the divisional armorer and chief officer safety instructor. Captain Borek is a recognized expert on the active response of shooters in schools and violence in the workplace. He wrote an article on "Active Shooter Awareness" which was featured in a FEMA publication. He has led hundreds of presentations on how to prepare for and respond to an active shooter situation for businesses as well as school administrators, teachers, state and municipal employees throughout New England. It performs threat, risk and vulnerability assessments of critical infrastructure on state facilities and schools. He was the chairman of the Rhode Island School Safety Committee. He was appointed to the Governor's Gun Safety Task Force.
"I am delighted to join the Skypath Security Team as we work together to save lives," said Derek Borek, Skypath Security Threat Assessment Manager. "Our technology and our visions for the future will make the difference between life or death in a critical incident situation when seconds count. Our goal is to make the world a safer place," Borek concluded.
With Skypath's Mobile Defense Platform ™ school administrators, business owners or managers and owners can easily upload blueprints or diagrams directly to the Skypath Threat Assessment team. (TAT) Skypath Threat Assessment Officers are highly trained former law enforcement, military and homeland security professionals.
Our systems enable businesses and organizations to manage their resources more efficiently, improve performance, and maximize resources in the management and control of risks, threats, tasks and events in routine and business situations. emergency. Skypath Security also offers customized solutions in the retail market for specific populations at risk of disappearing; such as adults, children and mentally fragile people, as well as people with disabilities and special needs such as Alzheimer's disease, dementia, autism, etc. The system supports the personal security of these populations, as well as the routine of their lives and their independence.
"Captain Emeritus Borek demonstrates dedication and leadership skills at the highest level and will be an asset to our management team," said David Paolo, President and CEO of Skypath Security. "Derek is fully engaged with our technology partners and adheres to our core values. ethics, intelligence and respect. He is a great addition to an already impressive management team, "concluded Paolo.
Skypath Security is the leader in solutions that exemplify community security and strives to empower cities, states and countries around the world to equip local authorities and first responders with FREE ACCESS to the tools they need. to communicate with the public and protect the front line. workers when responding to all possible hazards.
Skypath Security has also partnered with the SkyToken Foundation ($ SKY), which is the first Ethereum-based ERC-20 charity token, created to work with Skypath Security. Skypath Security has developed cutting-edge technology aimed at securing schools, churches, event halls or any public space. The SkyToken Foundation utility / charity feature will provide free access to the Skypath Security ™ mobile defense platform. The SkyToken Mobile Defense Grants Program will provide all qualified applicants up to 12 months of free access to the Skypath Security ™ Mobile Defense Platform ™.
Participants will navigate to the Skypath security website located at http://www.Skypath.com to apply for the "Skypath Mobile Defense Grant Program". The grant will include the installation of the mobile application, a complete threat assessment on the facilities or the campus, monthly accommodation, exemption from user access fees (ceiling to be determined), an interactive link with the first responders and access to on-site active shooter training and training materials for up to 12 months. In addition, schools can reapply to extend the grant after the end of its initial 12-month cycle.
About Skypath Security, Inc.

Skypath Security is the leader in mobile, intelligent and interactive threat assessment, threat awareness and threat security, which is directly linked to first responders. Skypath Security specializes in certifying schools, retail stores, restaurants and all buildings and public spaces against threats with an interactive mobile defense platform and the development and marketing of automated control and monitoring systems. Tracking people, valuable assets via an online application that allows real-time information and live tracking. Skypath Security Inc. is located at 1350 Division Rd Suite 303 West Warwick, RI 02893 and can be reached at 401-351-7900 or [email protected] and found on the web at http://www.skypath.com
Share the article on social media or by email: