Rhode Island State of Education Focuses on Improving Facilities for 2022-2023
---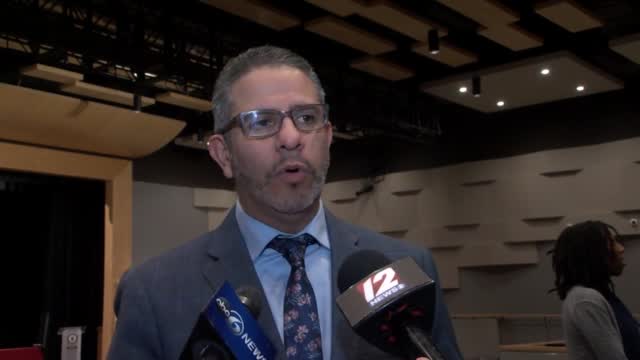 EAST PROVIDENCE, RI (WLNE) – During Rhode Island's annual State of Education, community leaders described what they saw as a difficult year-long climb against COVID-19.
As students return to schools, the department says they need to upgrade their facilities more than ever.
Commissioner Angélica Infante-Green was scheduled to speak at the event, but tested positive for COVID-19 on Monday morning.
Victor Capellan, senior adviser to the commissioner, explained that major investments in facilities are the next step for the state, as enrollment has been hit hard by the pandemic.
"We are going beyond warm, safe and dry, to truly innovative spaces where our students can thrive and where our teachers can really work their magic," Capellan said.
Capellan said they plan to distribute the last of $250 million in school improvement bonds statewide this year. The bond contributed to the development of the new East Providence High School which opened this fall.
"Students are really reluctant to come to school to really thrive and are happy to be back," said East Providence High School principal Bill Black. "We have other cities and towns coming to visit the building and looking to send their students to our high school."
Gov. Dan McKee, who spoke at the event, said his budget proposal provides another $250 million school bond for building schools in Rhode Island.
RICAS scores in the Ocean State fell 5%, according to RIDE.
"We know coming back in 2019 is not the goal. The goal for us is to move forward to innovate, to learn some of the tough lessons of the pandemic. But our goal is to go forward towards a better state of education," Capellan concluded.