Regional district rejects proposed campsite on Lake Tabor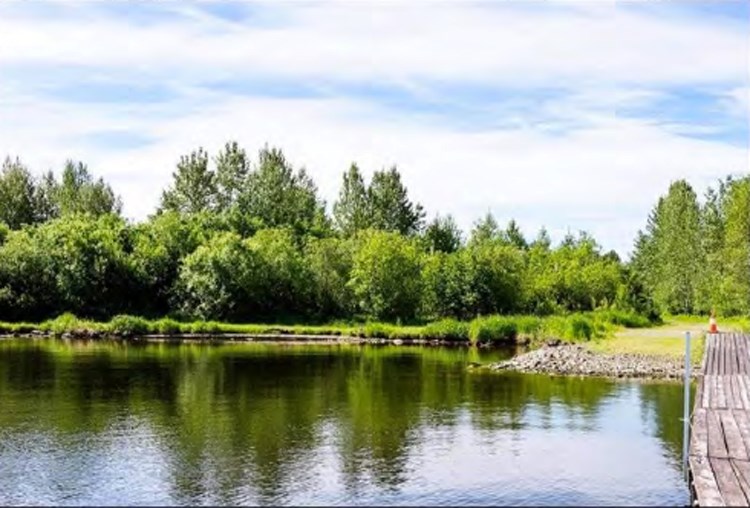 On Thursday, the Fraser-Fort George Regional District unanimously rejected a controversial proposal for a 100-campground complex on the south shore of Tabor Lake.
Applicants Elizabeth and Mervin Sadowick had applied for a temporary three-year license to allow their proposed business to proceed on a trial basis. They were looking to develop the campground on a 153-acre property at the end of Six Mile Lake Road, about 15 minutes from Prince George.
The site previously had a private home, before it burned down, the Sadowicks wrote in a letter to the district board of directors.
"We believe this project will benefit the neighborhood by providing better access to Lake Tabor, the existing trail system and a location for local camping opportunities and family events," they wrote. The goal of the resort is to provide the community with wooded, quiet, private campsites and family-oriented recreational activities. The trails of Tabor Mountain adjacent to the property provide an extensive 407 multi-use trail network. km with recreational opportunities for motorized people and non-motorized users. "
In addition to the RV campground, the Sadowicks planned to build a large picnic kiosk, mini golf course, playground, children's bike area and a small convenience store / office on site. The couple expected the resort to employ six people on a seasonal basis, with two full-time caretakers on site year-round.
The regional district council received 55 letters and emails supporting the project and 48 opposing it. The Sadowicks have asked the regional district to postpone a decision, to allow them to address concerns raised by some of the letter's authors.
Prince George City Manager and Councilor Terri McConnachie has moved a delay to give the Sadowicks time to respond. The motion was defeated.
"I'm not sure if the applicant has a way to fix any of the issues, but I won't get it without a postponement," she said. "I am reluctant to make a decision without all the information."
Director Dannielle Alan said there was no point in delaying the decision as many of the concerns cannot be resolved by the candidates.
"It's a fragile lake, and the last thing it needs is more development," said Mackenzie director and mayor Joan Atkinson. "I think the decision should be made today."
Vice-chairman Lara Beckett said the applicant can always come up with a different new proposal for the pitch. But the proposed complex would have "quite a significant impact".
"I will not support him. The main concern is the damage to the health of the lake," said Bill Empey, manager of Tabor Lake-Stone Creek. "There are concerns about serious damage to the ecosystem on the south side of the lake."