On Cutting Back Pak Aid, Trump Says "They Did Nothing For Us" | World news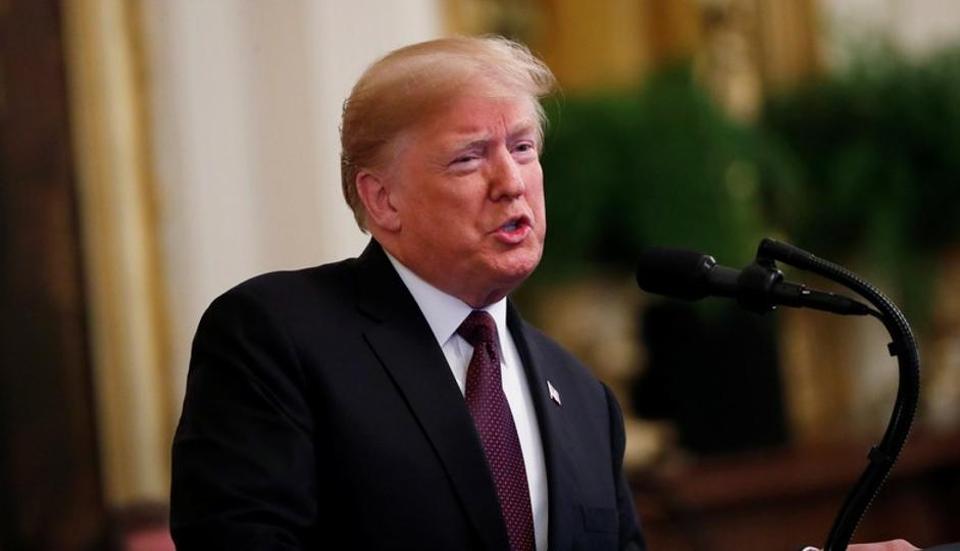 US President Donald Trump defended his administration's decision to cut aid to Pakistan on Sunday, saying Pakistan is doing "nothing for us" despite receiving billions of dollars from America.
United States suspended nearly $ 2 billion in military aid in Pakistan earlier this year for failing to take a decision against terrorists operating from its soil. The Trump administration has since expressed its irritation and expectations of Islamabad linking the counterterrorism measure to improving relations.
Osama bin Laden lived in Pakistan and the United States supported Pakistan, the president said in an interview broadcast on Fox News Sunday. "We were giving them $ 1.3 billion a year – which we don't give them anymore, by the way, I ended it because they don't do anything for us, they don't do anything for us."
"You know, living – think about it – living in Pakistan, beautifully in Pakistan in what I guess they considered a beautiful mansion, I don't know, I saw more beautiful. "
"But living in Pakistan right next to the military academy, everyone in Pakistan knew he was there," he added.
He was referring to the large house in which Bin Laden had lived in Abbottabad where he was killed in a US SEALs raid in 2011.
Pakistan has repeatedly denied that the government was aware that bin Laden was staying in this house near the elite Pakistani military academy. But he never succeeded in convincing the Americans, who continue to believe that Islamabad knew about it.
US-Pakistan relations have since been on a downward spiral and continue to collapse due to the perception in Washington DC that Islamabad has done nothing to take decisive action against terrorists operating from its soil in Afghanistan and India. .