Mary Joyce Carnegie | Obituary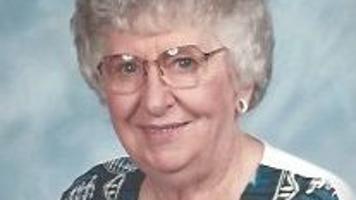 She is survived by her four children and their spouses and six grandchildren; John William and Susan, living in Bozeman, Montana and their two sons, Steven of Beaverton and Jeffrey of Bozeman; Judith Ann Waggle and Art of Albany and their son, Kurt of Albany; Barbara Joyce Campbell, of Portland and her children, her son, Matthew, of Portland, and her daughter, Laurel, of Tigard; and Marta Jean DeCoster and Kevin, of Albany; Marta's son, Nathan, of Albany and his step-sons, Brendan of Silver Springs, Maryland and Cameron of Arvada, Colorado. She is also survived by 11 great-grandchildren; two nephews; and three nieces; and several cousins.
Joyce will be truly missed by all who knew her. She was very loving and supportive of all that her children were involved in, their adventures, their hopes and dreams, and was particularly supportive, proud and very attached to all of her grandchildren, who spent many hours with her in her life. historic family home on Takena Street. in Albania.
A memorial service will be held at 1 p.m. on Friday, February 1 at the United Presbyterian Church in Albany.
Contributions can be made to the Church or Lumina Hospice in the Care of Fisher Funeral Home, 306 SW Washington St., Albany, OR 97321.