Galveston Island State Park beach set to reopen for first time since 2019
---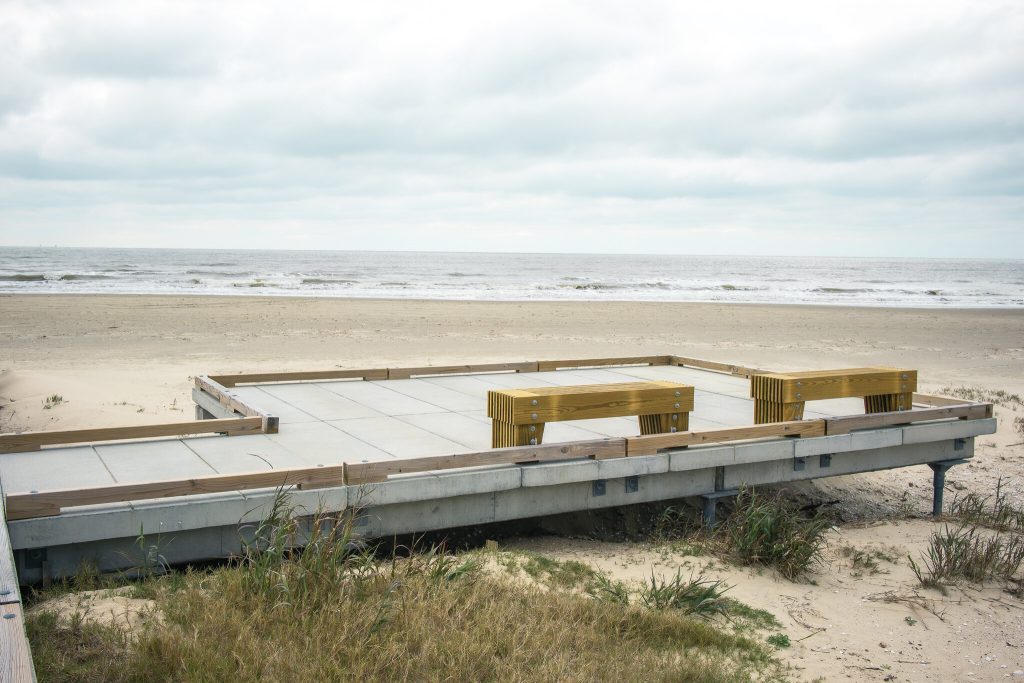 Galveston Island State Park welcomes visitors to its popular beach for the first time in three years. Texas Department of Parks and Wildlife announcement this week, the park's beach will reopen on June 27 with new features for swimmers, kayakers, bird watchers and hikers.
Renovations to the 47-year-old park began in the summer of 2019. The $10.6 million project was funded by the Texas Implementation Group as part of a set five states Gulf Coast Restoration Effort. Improvements included a new building for park headquarters, a renovated nature center, and the addition of several viewing decks, boardwalks, and recreation areas. Protecting just over 2,000 acres of Gulf Coast ecosystems, the park is the last undeveloped part of the island to offer public access to the beach and Gulf waters across the bay.
Over the years the park has been ravaged by a number of tropical storms—notably Hurricane Ike in 2008. With the help of staff and volunteers, the park was cleaned up and temporarily reopened months after the disaster, but the need for a more extensive overhaul became apparent.
"Patience is the word that comes to mind," says Kody Waters, the park's acting superintendent. "We've faced many challenges over the past 14 years, and even though we've only been closed for three years for this real-life project to rebuild, it's been a long time coming."
The reopening of the beach coincides with the expected influx of summer travelers to the area, thanks to park improvements and an increase in post-pandemic travel. According to the park, attendance fell nearly 50% at the height of Covid-19 to 66,284 annual visitors.
"I expect to see the numbers go back to where they were before the pandemic," says Mary Beth Bassett, public relations manager for Visit Galveston. "I think there's still a pent-up demand for travel, especially for road trips, so I think Texans will be looking forward to visiting the new and improved Galveston Island State Park."
The park is open from 7 a.m. to 10 p.m. daily. Reservations for camping and day use passes can be made online or by phone. Entrance fees for adults are $5 and children 12 and under enter free.
"We can truly say that we're back to our best and we're very excited about this opportunity," Waters said. "We're thrilled personally as an agency, but more importantly, we're thrilled that the public will fully experience Galveston Island State Park."