Colonel Manni will retire on Friday and recaps his career with the Rhode Island State Police
---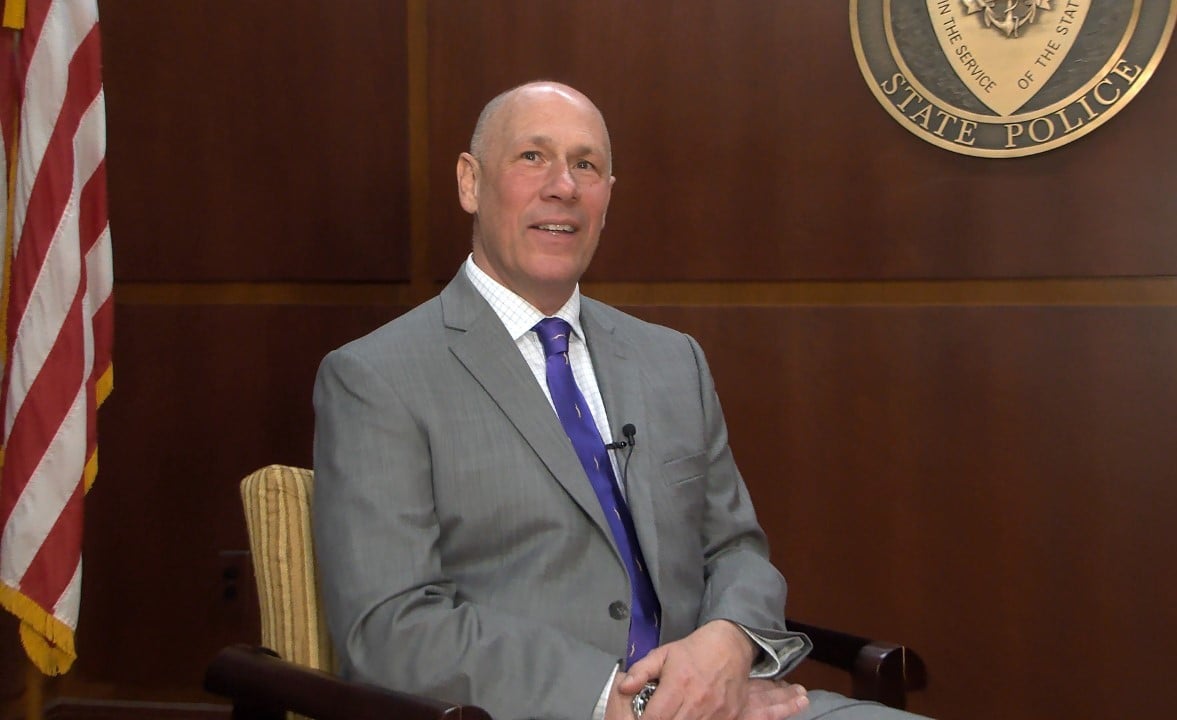 "I hope my legacy is that I was just a regular guy who came through the ranks…always tried to do the right thing…and lived up to the state police motto, which is" in the service of the state," Manni said. "I owe the state police everything. They owe me nothing. This was the highlight of my life."
SCITUATE, RI (WLNE) — After a decorated career in law enforcement, Col. James Manni will bid farewell to the Rhode Island State Police on Friday. He begins a new role as South Kingstown City Manager on Monday.
Concluding a 35-year career this week, the colonel's resume includes work as a special agent for the Internal Revenue Service and in the Secret Service. Manni has worked on teams responsible for protecting presidents like Ronald Reagan, George Bush, as well as the Queen of England.
"I got to experience that, which was a good thing, but my heart was in Rhode Island," Manni explained. "And I achieved my dream of being a soldier."
Joining the State Police in 1990, Manni rose through the ranks and first retired as a major in 2015 due to age limits.
"It was sad to leave this agency that I love," he said.
He served as city manager of Narragansett for three years before being invited by former Rhode Island Governor Gina Raimondo to return to the agency and become superintendent.
Through a pandemic and civil unrest, the Colonel shared his pride in the agency.
"When everyone was running this way, the soldiers were running this way. And they really stepped up," Manni said.
Speaking about his support system throughout his career, Manni credited his wife Tracy. He told ABC 6 News they met the day he graduated from the police academy when she worked in the governor's press office.
"You have to have a special spouse to really listen to you and hear you talk about what you see," he said.
Manni said he looks forward to his new role as city manager for many reasons, including having a direct impact on residents and working hand in hand with the city council.
"It's a pure form of democracy," he explained. "It's very fulfilling."
He hopes to have made his mark with the state police.
"I hope my legacy is that I was just a regular guy who came through the ranks…always tried to do the right thing…and lived up to the state police motto, which is" in the service of the state,'" Manni said. "I owe everything to the national police. He owes me nothing. It was the highlight of my life.