Annual roundup of bison held at Antelope Island State Park
---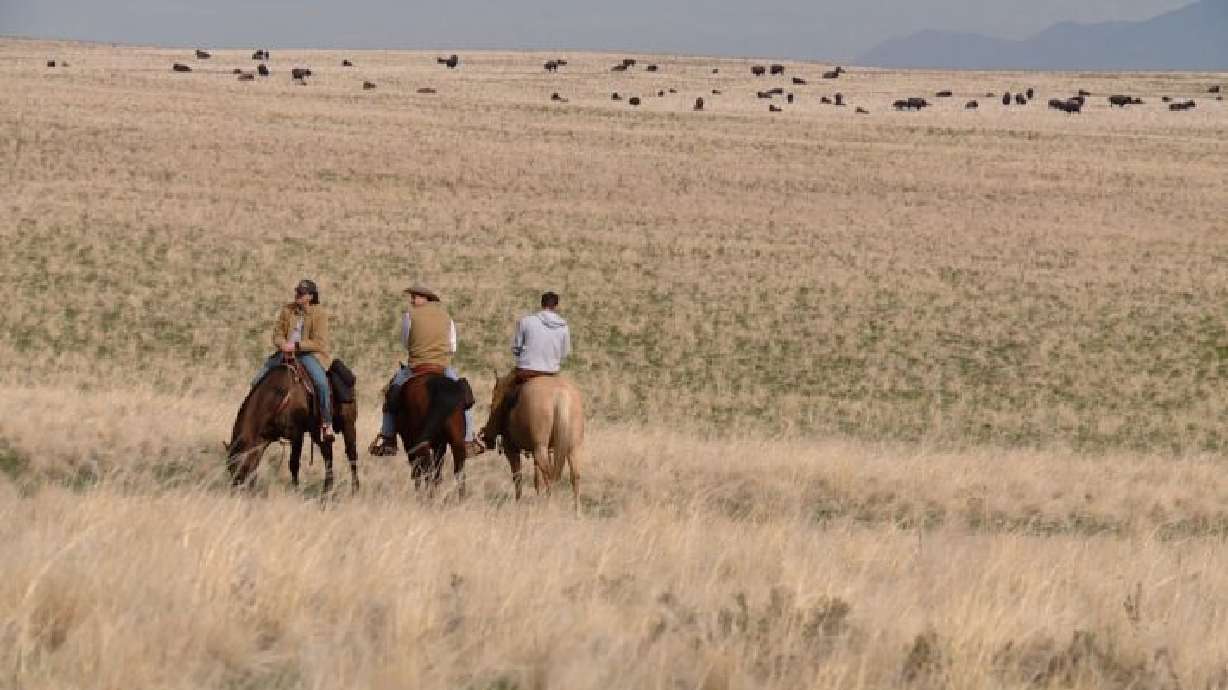 Park rangers, staff and volunteers on horseback round up all the bison on Antelope Island and bring them to the corral on Saturday. (Jack Grimm, KSL-TV)
Estimated reading time: 2-3 minutes
ANTELOPE ISLAND — Antelope Island State Park was a popular spot Saturday as thousands showed up for the annual bison roundup.
It's the kind of place that makes you want to have a better camera. And with the views from Antelope Island State Park, Curtis Earl said it's hard to take a bad shot no matter what camera you have.
"I come here as often as I can," Earl said. "I always get good photos here."
Even with all of his good photos, Earl had to come back on Saturday to find out more.
"I will come every year to watch the bison herd," he said.
The bison muster is the annual event where park rangers, staff, and volunteers on horseback round up all the bison on the island and bring them to the corrals.
It has become a tradition for many Utah families to ride horses during the roundup to help the cowboys round up the bison.
Biologists estimate that the island can accommodate 500 bison, so any surplus is auctioned off.
"We can only hold so many animals on the island, so the island is a finite resource," said Utah State Parks biologist Steve Bates. "Each year we have around 250 calves, so we are reducing them to around 500 head."
Even though the Great Salt Lake is much lower this year and the water has receded from the island, Bates said the drought hasn't really impacted the bison.
"They did very well," he said.
The roundup takes several hours and is a slow process that moves them from the southern end of the island to the north – about 15 miles or so.
"I'm just excited and so is my horse," said Jay Munns, one of the people who volunteered for the roundup.
Hundreds of people lined the main road on the east side of the island to watch them pass.
"It almost reminds you of the show 'Man From Snowy River,'" Munns laments.
Once the bison are herded, the biologists check their state of health.
"Every animal that passes through and stays on the island receives an 8-way respiratory disease vaccine," Bates said.
Those that remain will be collected again next year, giving Earl time to find perhaps the best camera to add more photos to his collection.
"I probably have a couple hundred," he laughed. "Maybe more."
×
Pictures
Related stories
More stories that might interest you