Akamas campsite ready to open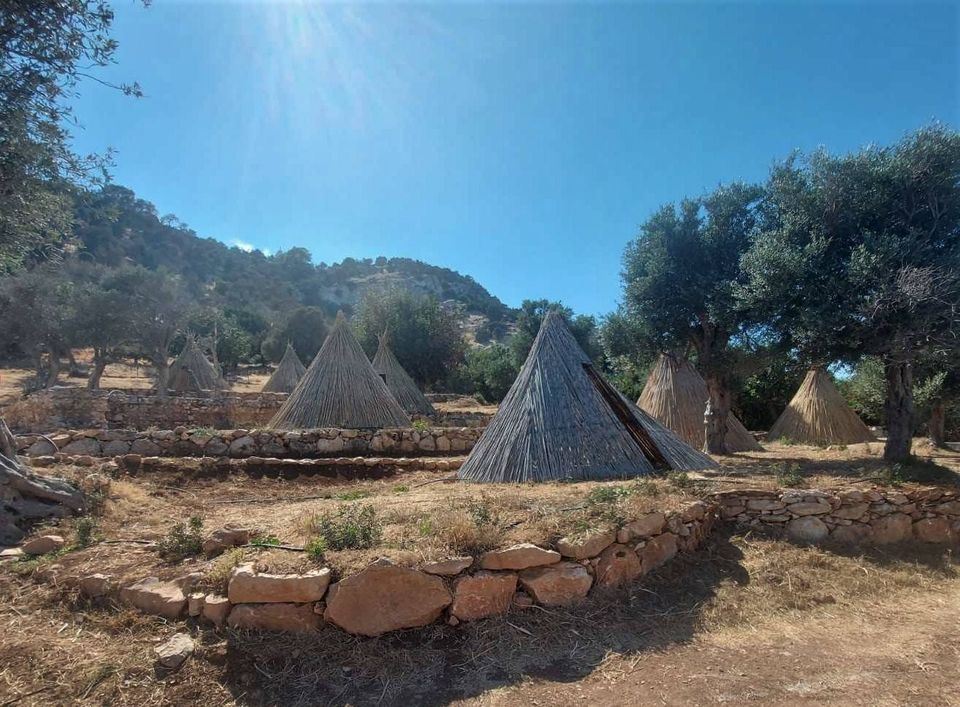 Environmentalists opposed construction on the Natura 2000 site, but manager emphasizes its green credentials
The Aphrodite family eco-campsite, a redeveloped site at the gates of Akamas and overlooking the bluest sea below, should welcome the public on July 10.
It has facilities for 17 motorhomes, 43 tents, ten so-called teepees, two wooden accommodation huts, parking, a volleyball court, a shared kitchen area and much more.
"What we managed to do here is a miracle, we went above and beyond what was asked of us," Marinos Karamanis, one of the managers of Camping Aphrodite told the Sunday Mail.
About a ten-minute drive from Latsi – which is a hub for water sports, boats, and restaurants – and a 15-minute drive to the nearest town, Polis Chrysochous, the campsite is well located to connect with other activities in the region.
Nestled in the side of the hilly Akamas National Park and overlooking the spectacular coastline of the peninsula, the campsite's biggest draw factor is its proximity to nature.
But it is precisely on this same attraction of nature that the controversy breaks out: the campsite is located in the Natura 2000 protected area.
The Aphrodite campsite tried to restore its ecological image, claiming, for example, that it had the possibility of building concrete walls but that it had instead opted for "the great art of stone drywall".
He also argues that lighting will be kept low so as not to disturb the region's wildlife, trees have been planted and birdhouses installed, they say.
Even so, environmentalists and especially Akamas conservation activists say its Natura 2000 status has been violated; while claiming that trees were cut down in the process.
They also dismissed the site's claim that it is an "green" site, saying it is more greenwashing – an attempt to falsely suggest that the company that was created is respectful of the environment.
"We have received a lot of unfair criticism, I ask everyone to come and see it for themselves," Karamanis said. "Come and judge it with your own eyes – don't listen to me, see if for yourself."
Additionally, although camping is now a permanent feature, the specific area has a long history of illegal "wild" camping. For decades, a mishmash of caravans and structures of varying sizes and materials were permanently located on the site.
This led to a protracted and bitter row between "wild campers" and local authorities before the structures were demolished and the caravans forcibly removed in September 2019.
A smooth trial period will follow next week's opening.
"We are in the process of figuring out the final details, but we are looking at around four euros per tent and around five euros per person, but children under 12 get in for free, there is also a parking fee but it is very reasonable, "Karamanis said.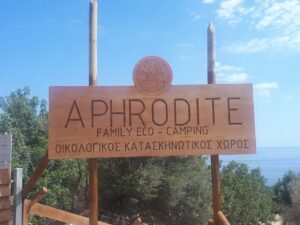 And highlighting the "family" in the Aphrodite family eco-campsite, he said the site would close at 11pm: "which means people won't be disturbed or woken up by people driving their cars late at night. . "
"We have pretty clear rules. We are also not going to allow people to play their music and disturb others, feel free to bring a guitar and sing along, but there will be no people playing music in their loudspeakers. Speakers and drugs are strictly prohibited, "Karamanis said.
And what's going on with teepees?
"The price is the same as a tent, they have been set up in such a way that they don't cause visual pollution if someone has a gaudy tent – they can instead stay in the tipi, which blends in with its surroundings," Karamanis told the Sunday Mail. .
"There was this image of camping in Cyprus that they're all stoners, and it was kind of, but we want families and couples to come and enjoy the site and its surrounding nature."