A STRONG START: Lynn Camp takes first place, South's Will Stanko takes first place | Sports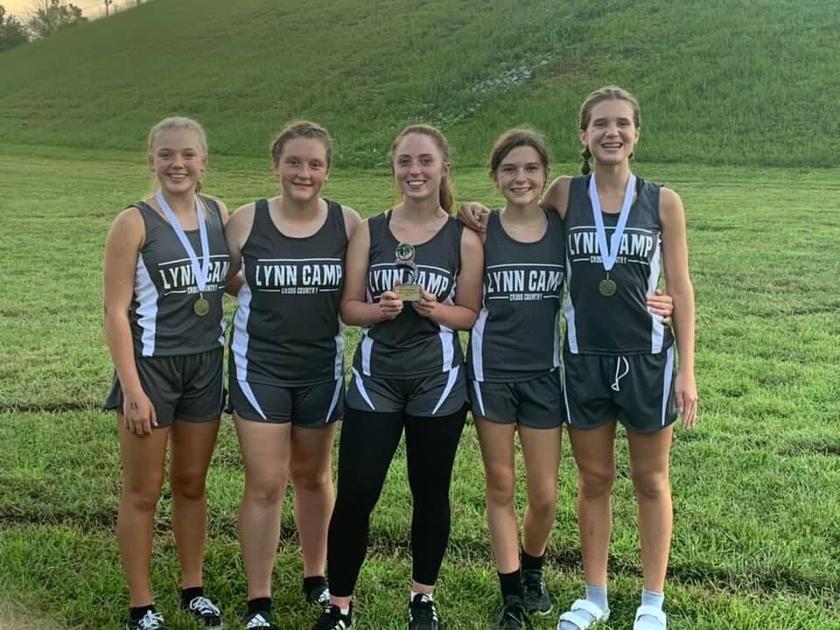 WHITLEY CITY – Lynn Camp Lady Wildcat cross country team took first place at last week's McCreary Central Invitational, while Laren Partin placed first in the girls' race and her teammate Lillian Henize finished fifth.
Whitley County was second while Emma Moore led the Lady Colonels with a third place finish. Abigail Rupp managed an effort for sixth place.
South Laurel didn't have enough riders to compete for the tag team championship, but Rose Stanko led the way with a fourth place finish.
On the boys' side, South Laurel was second overall while Whitley County followed in third and Lynn Camp was fourth.
The Cardinals were led by Will Stanko, who won the event with a time of 16: 56.05. His teammate Jacob Tapscott placed seventh. Connor Partin led the Colonels with sixth place while Joshua Grubb placed eighth. Lynn Camp's Ethan Blevins managed a fourth-place effort while Logan Brok placed fifth.
McCreary Central Invitational
Ranking of girls' teams
1. Lynn Camp 33, 2. Whitley County 35, 3. McCreary Central 53.
Individual results
Lynn's Camp
24: 28.88 Laren Partin 1st
26: 04.37 Lillian Henize 5th
27: 02.15 Arabella Pennington 7th
28: 11.17 Madison Weymers 10th
31: 28.21 Cambree Prewitt 18th
38: 38.14 Paris Jackson 26th
South Laurel
25: 28.12 Rose Stanko 4th
29: 16.56 Hannah Tapscott 12th
31: 06.34 Bailee Pennington 16th
33: 19.03 Autumn Whicker 22nd
Whitley County
25: 19.92 Emma Moore 3rd
26: 15.24 Abigail Cupp 6th
27: 30.50 Amy Earls 8th
27: 59.84 Abigail Stone 9th
30: 24.86 Makena Miniard 14th
32: 25.25 Jaylee Davis 20th
36: 49.18 Harley Huddleston 25th
43: 42.78 Skylar Moses 27th
43: 43.90 Ally Miniard 28th
Boys
Team ranking
1. McCreary Central 45, South Laurel 58, 3. Whitley County 71, 4. Lynn Camp 78, 5. Somerset 87.
Individual results
Lynn's Camp
18: 30.83 Ethan Blevins 4th
18: 38.81 Logan Brock 5th
20: 39.42 Landon Blanc 15th
22: 31.49 Jaden Stewart 24th
24: 35.23 Clayton White 33rd
South Laurel
16: 56.05 Will Stanko 1st
18: 48.95 Jacob Tapscott 7th
20: 03.26 Riley Lewis 12th
20: 26.55 Collin McCready 13th
22: 46.90 Lukas Johnson 25th
23: 42.50 Chris Greer 30th
23: 55.68 Lucas Epperson 31st
26: 14.04 Andrew Hurley 35th
Whitley County
18: 40.95 Connor Partin 6th
18: 51.64 Joshua Grubb 8th
21: 27.43 Cooper Paul 18th
21: 48.98 Jackson Hess 19th
21: 49.24 Tanner Logan 20th
22: 19.79 Gavin Whitaker 22nd