A Guide to Island Hopping Around St. Martin vacation tips
---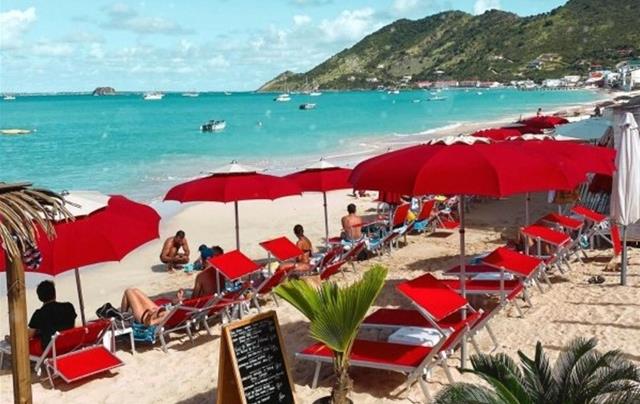 As the cold Canadian winters approach, you may already be dreaming of lying on a beautiful sandy beach and watching the sun reflect off the clear blue waters. For those planning to fly south for the winter, St. Maarten is the perfect destination for an extended vacation, boasting near-perfect weather year-round. Join your snowbird friends and experience those sweet daydreams as you travel to Saint-Martin and enjoy all it has to offer: its energy, its elegance and its incredible atmosphere.
There are many benefits to choosing St. Maarten as your long-stay getaway destination. Of course, the beaches, delicious cuisine and vibrant dual-nation identity are some of the most compelling reasons to go. Not to be overlooked, however, is St. Maarten's proximity to other incredible Caribbean islands, making it the perfect starting point for an island-hopping odyssey. You can easily access islands such as Anguilla, St. Barts and Saba from St. Maarten, to name a few. Do something different this winter: enjoy the full expanse of the breathtaking Caribbean by making St. Maarten your luxurious base of operations. Worry about the itinerary: we've helpfully outlined some of the islands you won't want to miss below.
Anguilla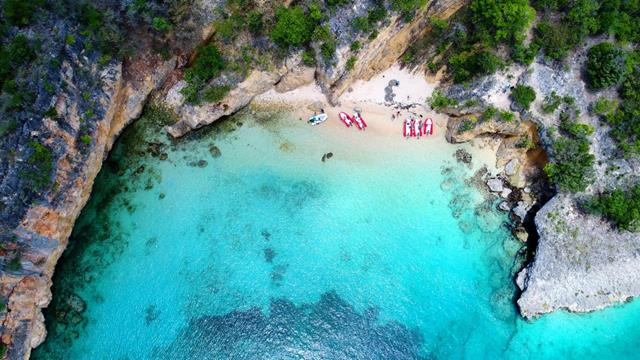 Sail to the incredibly laid-back island of Anguilla and experience its peaceful and luxurious atmosphere. Much of the action on Anguilla takes place on the western end of the island, which is exactly where the ferry from Marigot to St. Maarten arrives. The ferry from Marigot to Saint-Martin runs frequently and usually only takes 25 minutes to reach Anguilla. Upon entering Anguilla from the Blowing Point Terminal, you will be greeted by the lovely locals as well as a plethora of taxis to take you to your next temporary residence. If you prefer to travel by plane, you can also do it from Saint-Martin. It's only a 10 minute flight!
While in Anguilla, expect to see sparkling white sand beaches, secluded coves, gorgeous resorts and maybe a celebrity or two. You will fall in love with the island's many scenic beaches, such as Meads Bay and Shoal Bay. For days when you're feeling more active, play world-class golf courses or enjoy a day of snorkeling in the water. Ultimately you should take your time and enjoy the island because even though it is small there is a lot to see.
Saint Barthélemy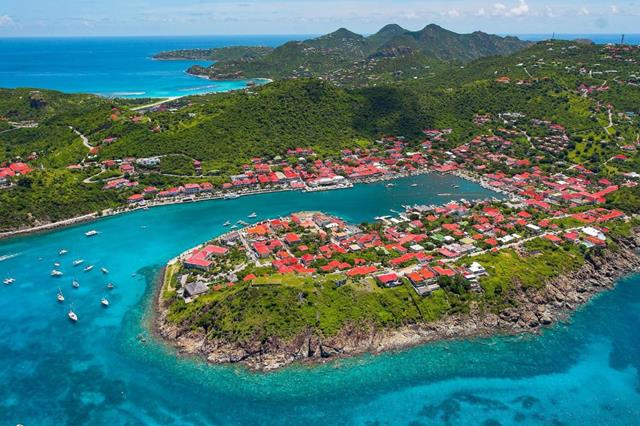 In just 30 minutes you can reach the island known as the "Caribbean Riviera": the picturesque Saint-Barthélemy or Saint-Barth as it is often called. The island of Saint-Barth is small; there is less than 10 square miles of land, so you won't find an international airport. One of the best ways to visit Saint-Barth is to take the ferry from Saint-Martin. Three of St. Maarten's main ferry ports (Marigot, Simpson Bay and Philipsburg) offer ferries to St. Barths. Most ferries from Saint-Martin to Saint-Barth arrive in its capital, Gustavia, in less than an hour. Taking a ferry to Gustavia is certainly the easiest and most affordable way to get to Saint-Barth. Small commuter jets are an option for those who get seasick but tend to ride on the more expensive side.
Gustavia is a charming town with buildings with beautiful red roofs, chic boutiques and delicious restaurants set against green hills. On the island, you can practice many activities such as kitesurfing, fishing, surfing and sailing. Saint-Barth lives up to its reputation as a lively and luxurious destination!
Saba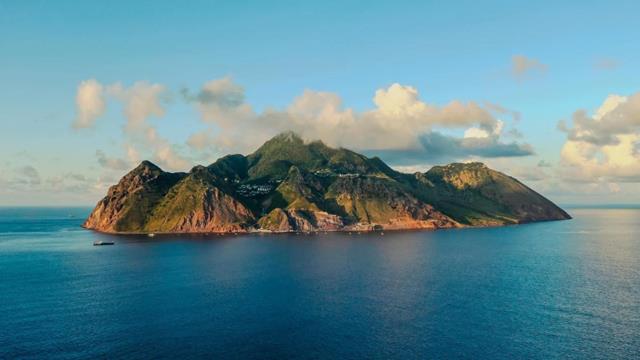 Getting to the mystical island of Saba from St. Maarten is surprisingly easy! Whether you prefer to reach the small island by plane or by ferry, you can do it easily. If you choose to fly to Saba, you'll be pleased to know that charter flights only take 12 minutes to reach the island. Most people visiting Saba from St. Maarten head to the Dutch side of the island, Sint Maarten, and take The Edge ferry. This high-speed ferry departs from Sint Maarten three times a week and will reach Saba in 1.5 hours. You will arrive at the main ferry terminal, Fort Bay.
Once you arrive on the island of Saba, you will be blown away by its serene and untouched essence. The island offers a much slower pace than many other Caribbean islands. Saba may be small, but this special municipality in the Netherlands is the perfect destination for those who want to enjoy natural beauty. You will be surrounded by lush rainforests, mountains, rocky cliffs and, of course, clear blue oceans. If you're feeling adventurous, we suggest trying to climb Mount Scenery, which is a dormant volcano and the highest elevation in all of the Netherlands.
Back to Saint Martin
After island hopping the neighboring islands of St. Maarten, you can return to the island with great memories, tanned skin, and ease. Take time to relax on your return, go shopping in Marigot, explore the Loterie Farm or relax at the beach in Grand Case.
So! You managed to avoid the cold Canadian winters by staying on an island shared by two countries (France and the Netherlands), while visiting your neighbors: a British island (Anguilla), another French island (Saint-Barth) and another Dutch. island (Saba) – all from your base in Saint-Martin! Talk about an island-hopping winter you'll never forget!